Our company is composed by a team of collaborators with expertise branched and distributed in the main areas of information technology.
The team provides redundancy of resources, flexibility and experience in the following areas:
PROJECT MANAGER
Highly technical profile with vast experience in design managed with full autonomy at work and relationship skills.
Area of our managerial figures: networking, wireless, security, telepresence and virtualization.
NETWORK ENGINEER
Our network's technicians with skills and experience on apparatus of Cisco, HP, Extreme, Huawei and Juniper to manage and implementing network infrastructures, routing (OSPF, BGP, EIGRP), switching (VLAN, STP), physic level and services of AAA.
Our resources have the appropriates certifications issued in network area like:
IT SECURITY
Experts in computer security, highly competences on the main global brand like Cisco, Fortinet, Checkpoint andSonicwall.
The experience areas include all installation and the technologies connected to the informatics security of the client: firewall, authenticators, VPN, antivirus, Sandbox, penetration test, mail, application control.
The Connect's security expertise make available certificated competences below:

Fortinet Certified Network Security Administrator (FCNSA)
Fortinet Certified Network Security Professional (FCNSP)
Cisco ASA Specialist
Cisco Certified Network Associate Security (CCNA Security)
Cisco Secure Pix Firewall Associated (CSPFA)
EsetNod 32 Antivirus System
WIRELESS NETWORKS
Staff with vertical experience in Wi-Fi networks, centralized or distributed, industrial automation and mobility, publics Hotspot services, design of coverage areas and site survey.
The certification we have in this field is: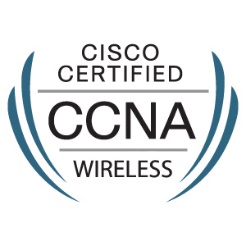 Cisco Certified Network Associate Wireless (CCNA WIRELESS)
COLLABORATION
The fields of our competences are focused on vendor Cisco andWildix. The professional experiences are directed to classical aspects of phony VoIP up to more modern services of Telepresence, text (CHAT) and videoconference.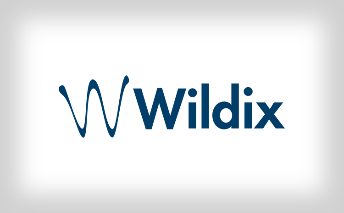 Certifications:
Wildix Field Engineer Advanced, Sales Academy, Tech Experience, Field Engineer Training
SERVER & VIRTUALIZATION
High experience on environments of virtualization, SAN, hypervisor and server: Active Directory, proxy, mail server.
Certifications:
Vmware Sales Professional
Vmware Technical Solutions Professional
Vmware Solutions Provider Professional
Microsoft Solutions Associate
Microsoft Solutions Expert
Veeam Certified Engineer
Reference's Brand: HP, DELL, SYNETO, VMWARE, MICROSOFT, LINUX, VEEAM.
MONITORING
Our experience on monitoring productsOpen Sourceand Manage Engine line.
MANAGEMENT RESOURCES
Dedicated to accounting and commercial activities, they take care on providers relationship and they manage the economics relationships with customers.
Save
Save