CLIENT DESCRIPTION
The customer is the public promoter responsible for the implementation and management of a connecting railway line between Italy and a foreign country. The company, under French law, was formed in 2015, following the agreement between the Governments of Italy and France. The management mandate is 99 years.
A VIDEOCONFERENCE SYSTEM ABLE TO INVOLVE ANYONE
Telt is a society present on Italian and French territory with 5 headquarters: Turin, Modane, Chambery, Rome and Paris. The customer needed of a videoconference system able to increase collaboration between internal resources and external (providers, clients).
Thanks to this service, will be possible to organize audio/video reunions with remote headquarters, providers and entities with an organized, flexible and structured system.
The system permit to communicate through phony and chat added services. The events programming is simple and rapid.
Here, the client requests and the offered services for his Telepresence system: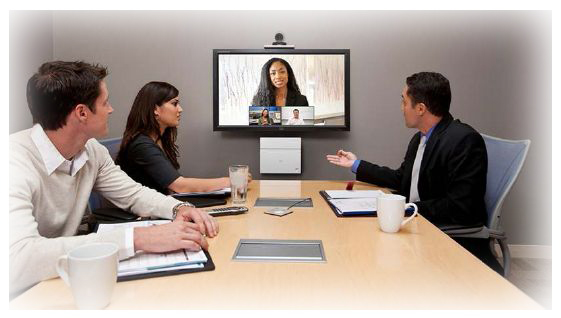 7 videoconference rooms with endpoint with automatic directing, microphones and integrated audio
50 endpoint Jabber, set up by an installed software on PC/Smartphone/Tablet able to participate to videoconferences and facilitate internal collaboration through chat services, screen sharing and presence
A reunions program service to book the rooms
An infrastructure able to receive audio/video calls from external Telepresence systems
An infrastructure able to connect itself to cloud WebEx service to invite external users and to record reunions
A Jabber Guest service to connect via browserexternal users in a videoconference
The Client requests include the creation of appropriate conference rooms and the possibility to participate to conferences both via BYOD device (PC/Smartphone/Tablet), and through cloud  services (WebEx) or via browser (Jabber Guest) as well as through telepresence infrastructures of third parties  (Polycom, Lifesize, Tandberg).
The infrastructure should include the possibility of inviting a lot of audio/video flows both in SIP protocol and H323, the standard at collaboration level.
PROJECT AIM
The project aim is to create a Telepresence infrastructure equipping with 7 conference rooms and all necessary services: meeting planning and leading, inviting and management of the external users, recording of conferences on cloud WebEx.
The project has as a secondary aim the complete exploitation of the infrastructure through the use of  client Jabber in order to extend the videoconference services, chat, presence and sharing of display even on fixed devices, mobile devices orBYOD.
SOLUTION, BENEFITS AND CONNECT'S ADDED VALUE
In this way, the system security doesn't depend on providers and internal entities.
The general characteristics of solution are the following:
Simplicity of use in creating, launching and managing the meeting
Scalability: up to 500 video participants and 500 audio users
Reliability: Cisco is world leader in this technology
Flexibility: unique architecture with physic installations dedicated to
Security: encrypted communications of meeting
Compatibility with market standard
Redundancy for Telepresence infrastructure
The project utilizes a state-of-the-art technology, expandable for the future if necessary without the purchase of new infrastructures.
The principal point on which we are concentrated on is quality, with the scope of providing you an infrastructure capable to achieve customer satisfaction.
RESULTS ACHIEVED
The adoption of the new infrastructure allowed to:
Increase collaboration between internal and external members of enterprise
Reduce business trip for meeting
Permit the most important meeting recording and their storage
Integration with the existent infrastructure
Support world standard allowing the receipt of calls by third parties
Implement the project according to timetable (4 weeks)
Preserve general security of enterprise
Customer satisfaction