CUSTOMERS
Customers operate in the following areas:
Highway dealership from Piedmont
Group of Public Hospitals in the south of Turin
Principal producer of coffee at national level and leader in international field
REQUESTS
The principal exigencies of clients was the needs of having a maintenance service on their network infrastructure (switch,routers,firewall) with H24 coverage on 365 days per year.
In detail, clients request a maintenance and efficient management service that solves any network problems on their system and able to guarantee:
H24 availability of a technic infrastructure the receives the incident, corrects it and restores the service;
Availability of HW spare parts;
Availability of human resources and skill appropriate to service.
SERVICE AIM
The principal service aim is the client requests satisfaction through a rapid  and efficient organization with the scope of responding to emergencies in a properly way or the necessity of ensuring continuity with service granting.
SOLUTION, BENEFITS AND CONNECT'S ADDED VALUE
The realization of an organisational structure allowed to achieve the following goals:
Creation of a technic structure composed by a service responsible and an available technician;
Shift of technician resources;
Implementation with a pro-active monitoring systemable to reduce maintenance corrective interventions in scheduled maintenance;
Technic document sharing between human resources dedicated to service;
Call management, history of executed interventions;
Connect gave its added value designing H24 on the base of requests and of his 20 years experiences focused on customer service (Customer First).
RESULTS ACHIEVED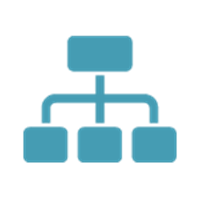 The service adoption allowed to:
Calls increase in scheduled maintenance
Speed in solution and restoring of malfunctions
Increase of clients number that request the service
Customer satisfaction
Save
Save
Save
Save
Save