INSTALLATION WIRELESS NETWORKS: CLIENT DESCRIPTION
GAI Spa of Ceresole d'Alba, is a firm born in 1946, and it's specialized in production systems and facilities for oenological industry and it exports machineries to bottling in 5 continents. This enterprise, from Cuneo province, creates machines for filling, automatic stoppers and systems for sterilization. The firm produces equipment for breweries and for beverages industry, ensuring to customers high quality installations, efficient and simple to use.
A dynamic reality careful to environment impact, Gai, in order to support its productive system, growing constantly, did investments in automatic warehouses direction.
AN AUTOMATIC WAREHOUSE MANAGED WITH WIRELESS NETWORKS AID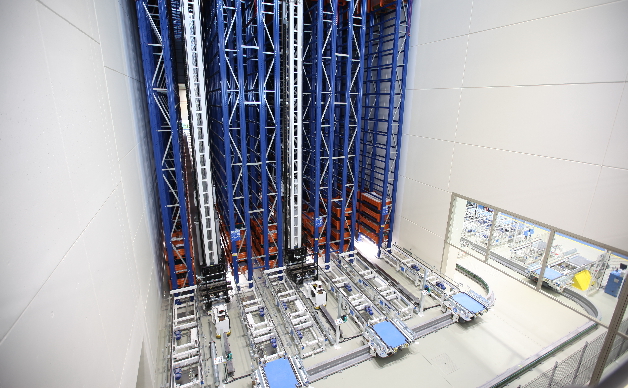 GMI costumer had the exigence of build an efficient logistic system (automatic warehouse) with the following components:
Warehouse with automatic modules to contain goods
LGV automatic cart for withdrawal and delivery of orders into the factory (with wireless communication)
Central server and client post to goods orders
According to the following exigencies, the costumer has expressed interest to Connect for design of the following elements:
Wi-Fi coverage of the entire productive factory
Building of a Wi-Fi infrastructure with high reliability
Traffic centralization to double redundant element
Roaming management to move automatic carts
Appropriate band to LAN network
Wi-Fi network segregation compared to LAN infrastructure
VPN access for assistance on automatic carts via Wi-Fi
Thanks to a strong and performing architecture, customer has requested the use of the same Wi-Fi infrastructure to implement:
Internal network with1x security
Mobile networks internal for BYOD
Guests network with captive portal and traffic shaping
Wireless networks for guest enterprises in the same structure
Network for barcode players
Wireless network for industrial machines near the establishment
Network for recreational spaces with the use of time slots
PROJECT AIM

The project has the aim of creating a wireless infrastructure in the productive establishment of Gai Macchine Imbottigliatrici able to manage orders receipt, order transmission to automatic carts via Wi-Fi, their movement through the same technology and the delivery of material to operator.
The project has as secondary aim the creation of the others Wi-Fi services requested, through redundant and centralized technology too.
SOLUTION, BENEFITS AND CONNECT'S ADDED VALUE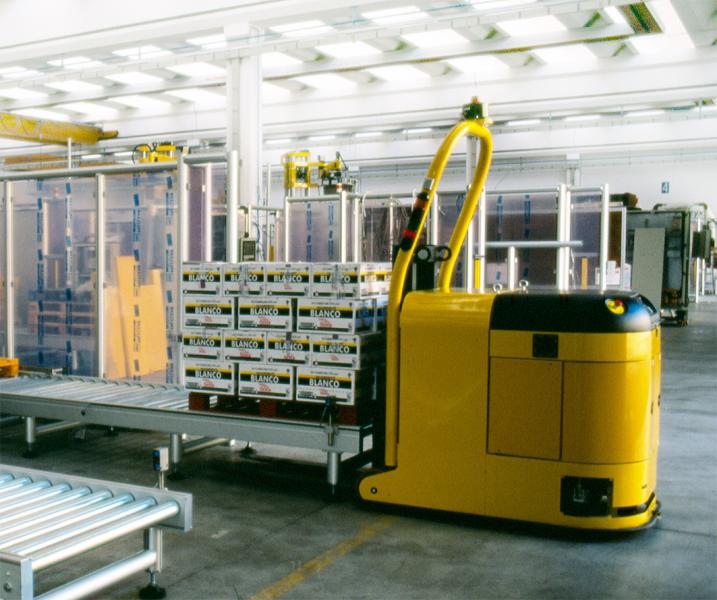 The realization of this system allows to achieve the following goals:
Integration with the LAN infrastructure and existent server
Soundness and simplification of system
Investment protection for the next 10 years
Expandable,redundancy
Simplified system management
Split between network for automation and LAN
Business Continuity and Roaming management
Implementation of pro-activemonitoring system
Connect gave its added value, designing the solution, following the phase of installation and migration, and now it continues to manage the system maintenance and the possible future evolutions.
RESULTS ACHIEVED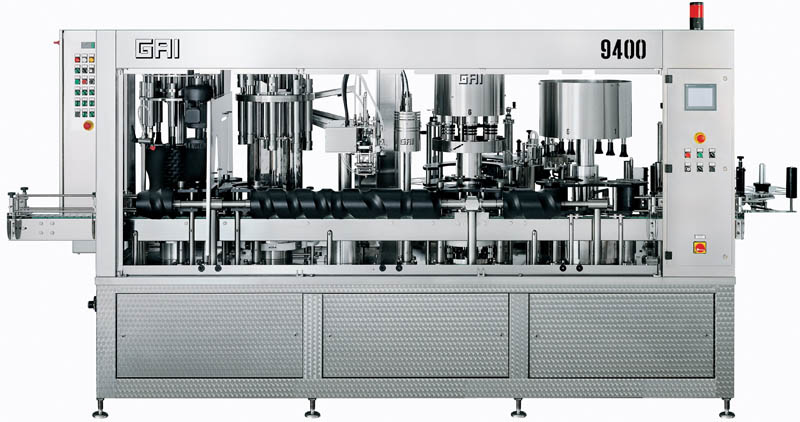 The adoption of new infrastructure allows to:
Increase logistic efficiency
Reducing delivery times of goods inside production
Easier implementation of new services
Management with a single infrastructure of Wi-Fi network
Speed and efficiency in identifying and resolving problems
More security thanks to logic separation in the infrastructure
Customer satisfaction
Contact us for an installation wireless networks in your company!